ATBH X Reinvented Webinar Series
We have launched ATBH X Reinvented, a virtual event of webinars promoted and organised by Interprofessional.Global. 
The Regional and Emerging networks of Interprofessional.Global have been working collaboratively on a programme based on submitted abstracts for ATBH X in Qatar. This internationally respected IPECP Conference was unfortunately postponed to 2023 due to the Covid Pandemic.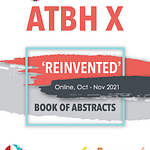 We have 25 presentations confirmed from these abstracts which are presented in the Book of Abstracts containing: Programme, Presenters, Title and Abstracts. 
Click here to download the Book of Abstracts with more information about the programme, presenters and abstracts. Please read through the abstract book and check the programme. 
Click here to register for the presentation sessions you are interested in attending. 
The webinars will be a gathering of individuals from around the globe who will present their IPECP topic for 15 minutes followed by 15 minutes open discussion.  Moderators and IPECP facilitators from around the world will aid discussion and feedback. 
Each presentation will be recorded and posted on  the website on conclusion of the webinar series.
Coming next week we have the last three Webinar Sessions...
Read More
Join us in this Global Café for a presentation and...
Read More
Date: 19 May 2021, 6-7pm GMT Title: Interprofessional education and collaborative...
Read More