Interprofessional.GLOBAL has constituted a set of five working groups based on the specific domains and areas linked with the goals and activities of the confederation.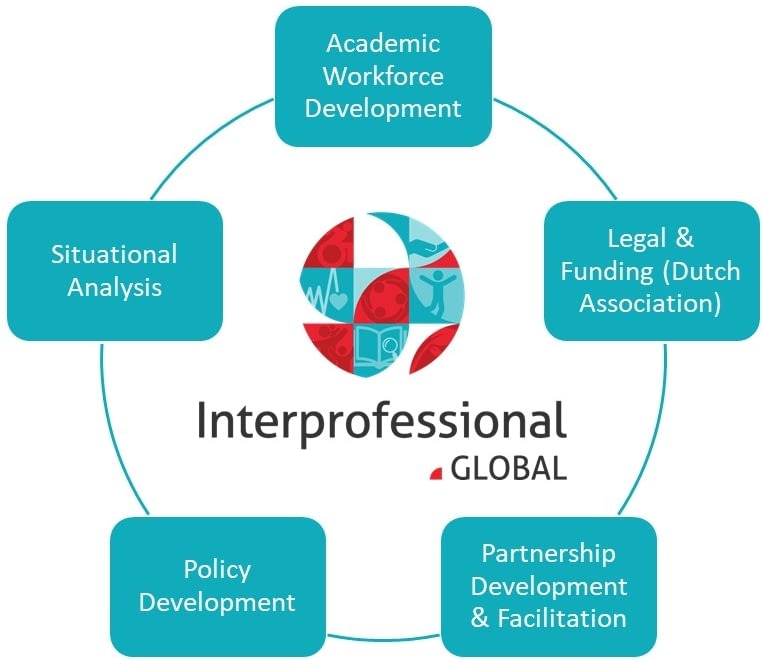 The current working groups and the lead facilitators of each group are:
These working groups will provide a platform for interaction among members from global and regional networks and initiate exchange of experiences around particular issues in interprofessional education and collaborative practice (IPECP).
Working groups may have a range of different objectives, from developing capacity for IPECP, to promoting and sharing scholarship in this field. Different working groups may engage in different activities such as providing training opportunities, develop a global data repository relevant to the global IPECP community, assist in policy development, sharing announcements about relevant research funding opportunities in IPECP; creating mentoring schemes; or awarding the outstanding IP practitioners.
To find out more about the groups and the nature of work they are involved with, please click on their names.
Partners are encouraged to engage with or join the groups listed here.