Partnership Development & Facilitation Working Group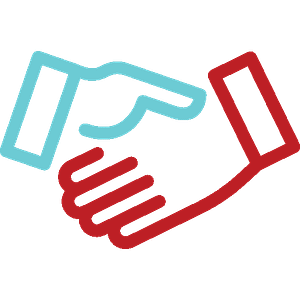 This working group is responsible for the day to day operations of the Interprofessional.Global secretariat and for communication. The group also coordinate the collaboration between working groups and implementation of strategic plan. The group liaise with the organising committee of ATBH in planning and organising the conference.
Regarding its communications function, the Facilitation Team is responsible for maintaining the website and social media presence, together with other communication efforts (e.g. newsletters, podcasts, webinars and newsletters) to
Communicate Interprofessional.Global's vision, mission and objectives,
Report on the progress made regarding the implementation of our strategic work plan,
Grow membership and collaboration in Working Groups,
Promote ATBH conferences and other events,
Provide clarity on interprofessional education, collaborative practice and research and its role to address health needs and deliver health for all.
The role of the Facilitation Team will be to:
Encourage effective collaboration between Working Groups

Via monthly Zoom meetings
At least one member of the Facilitation Team will be attending Working Group meetings

Monitor progress of the implementation of the Strategic Work Plan by:

Conducting monthly Zoom meeting with the whole team
Finalising and updating the Strategic Work Plan
Receiving quarterly updates from working groups

Fulfil the role of secretariat and treasurer. 
Communicate effectively
Liaise with the organising committee of the next ATBH conference
Grow the membership of the organisation
Manage our Google Drive
Organised management and administration of the secretariat
Improved membership status of INTERPROFESSIONAL.GLOBAL
Effective collaboration between Working Groups
Stakeholders informed about the activities of Interprofessional.Global through Website, Social media presence, and regular communication to stakeholders.
Chairperson: Johanna Dahlberg
Vice-chairperson: Ruby Grymonpre
Secretariat: Barbara Maxwell 
Treasurer: Stefanus Snyman
Communication: Richard Pitt