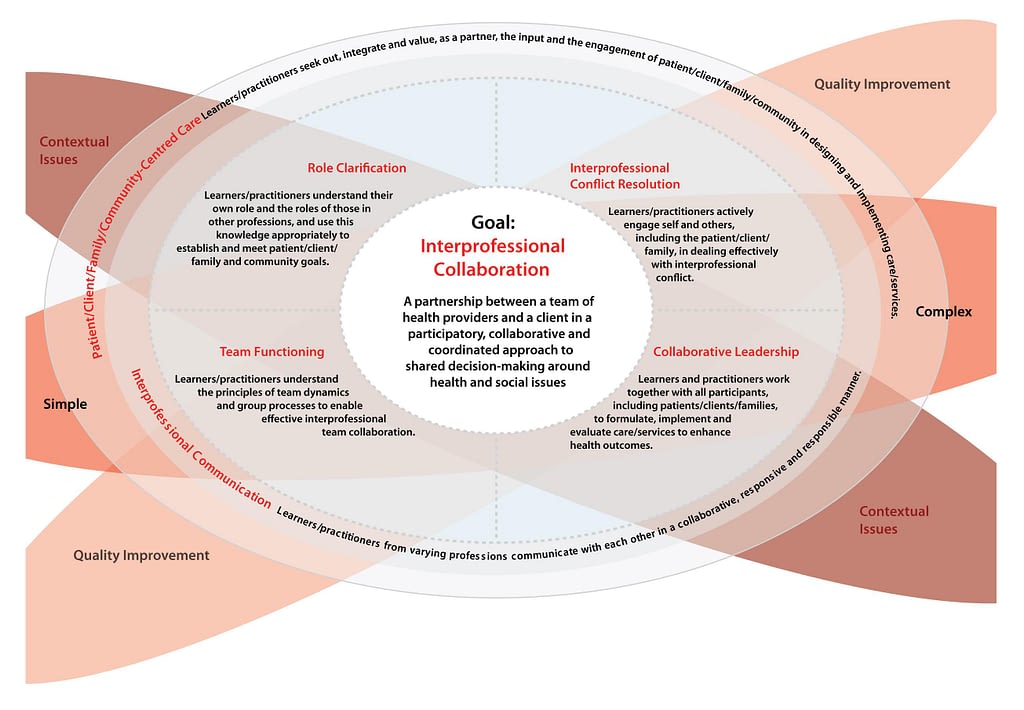 Have you used the CIHC IP Competency Framework in your work?

Would you be interested in completing a survey about your use of the framework and provide input into the domain statements and/or descriptors?

If so, click here to learn more about the survey.
The Canadian Interprofessional Health Collaborative is seeking your assistance to take this survey and to distribute the link to this post inviting your members/staff/faculty to participate in a survey related to the CIHC Interprofessional Competency Framework's use, value and relevancy.
The framework in now more than 10 years old and was created at a time when the focus in health care and the education of health providers may have been different than that of today.
This data collection is being undertaken to help in the planned revision of the framework document. The input from your members/staff/faculty will be very helpful in ensuring this framework and its statements, and descriptors are more reflection of health care today.
Please distribute this post as widely as possible to ensure the survey is able to capture perspectives from many. The findings from the survey will then be used in the CIHC Board's focus on the framework's 'refresh' for current times.
Thank you in advance for any assistance that you can provide.
Sincerely,
Dr. Carole Orchard, Professor Emerita, Arthur Labatt Family School of Nursing, Western University, London, Ontario, Canada
Dr. Lesley Bainbridge, Associate Professor Emerita, University of British Columbia, Vancouver, B.C., Canada
Carrie Kekoski, Practice Education Coordinator, Instructional Resources Centre, University of British Columbia, Vancouver, B.C., Canada
Email: carrie.krekocki@ubc.ca
Dr. Amanda Condon, MD, CCFP Winnipeg Regional Health Authority, Winnipeg, Manitoba
Email: acondon@wrha.mb.ca
Patrick Ellis, R.N., Research Assistant, Arthur Labatt Family School of Nursing, Western University, London, Ontario, Canada